Version 1.5.0
August 18, 2021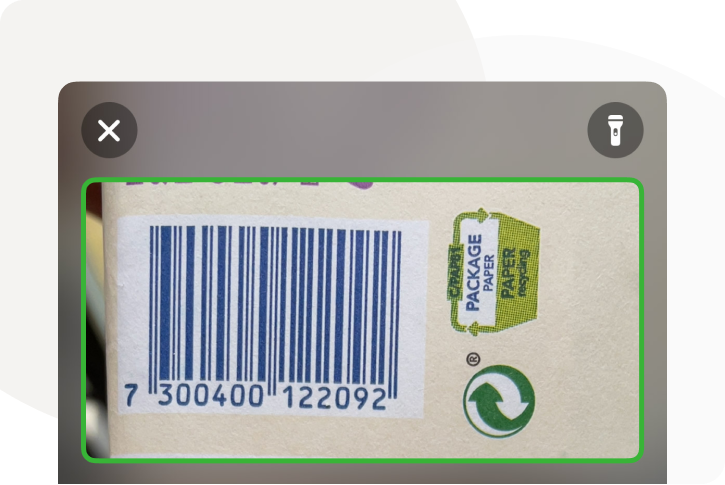 We've been working on this release for a while now, and we are beyond excited to finally share it publicly with all of you 🙌
We also want to take this opportunity to thank all our beta testers for joining us during these weeks and sharing their comments with us. They have helped us a lot.
What's new? A lot, actually!
Barcode scanning
The big star! You have been asking for it almost since our first launch. Well, you can now add packaged food faster than ever. Open up the scanner, and let's go for it:
Scan once to add.
Scan the same product more than once to set the stock.
Tap on the card to add the expiration date, adjust the stock or edit its data.
Scanning another product will archive the previous one.
Swipe left to delete and right to archive.
Not all barcodes will work, but if Kiff doesn't recognize the product at hand, it will trigger manual form. Fill it, and next time you scan the same barcode, all the information will be there for you.
New navigation and search
"Who is going to track everything in our app? People are going to add a handful of things at a time. Nobody is going to log their entire pantry!" Boy, were we wrong, and that's awesome! We have redesigned the navigation system and added a new search feature. We hope that now you can find things more easily.
Food Catalog
Are you tired of adding the same info over and over again? Kiff will keep a history of all food added and prefill it for you with the new Food Catalog. You can think of it as a template catalog where you can fine-tune every detail. Want to tweak the shelf life of a particular food? Do it once, and Kiff will remember it the next time you add it.
Stock management and consume/trash actions
You are at the supermarket, you open Kiff, and you wonder, "Ok, onions are about to go bad this week. I need to buy more, but how many?" Now with stock tracking, you can know how many items are on your pantry and adjust your grocery shopping accordingly. Kiff can even automatically add food with low stock to a list in the system's Reminders app.
The consume or trash actions will lower the stock and lets you record what has happened with that food. You aren't going to be able to see that record for now, but be patient. We are working on something amazing behind the curtain.
Other features
New food entry form.
Food duplication.
List sorting per filter.
Context menus in food cards (iOS14).
Important announcement
This might be the last release that supports iOS13. So if you haven't updated your device yet, consider doing so.
Thank you very much for your interest in our app. If you need help or want to share something with us, drop us a line at [email protected].
See you in the next update! 👋